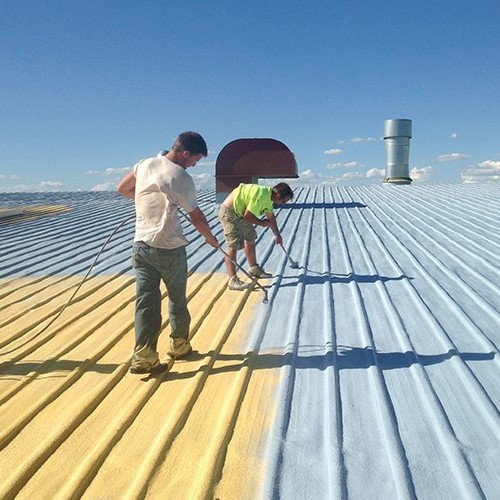 Affordable Commercial Roofing Solution
When you are in charge of running a business, you do not want to spend money if you can avoid it. You want to make sure your facility stays in top shape at all times without having to spend a lot of cash. Roof repairs or replacement can cost you a lot of money, depending on the size and shape of your roof. When the roofing in your commercial facility loses its functionality, what action should you take? Should you consider a roof replacement or go with roof restoration practices. Most of the time, your roof is not in that bad shape, and simple renovations can bring back its functionality. That is where silicone roof coatings come in. By applying them to your roof, you can restore its functionality and appearance all at once.
At Pulaski Roofing & Engineering, we have been partnering with businesses around our community for the better part of the last three decades. We will help you make lasting decisions, helping you fulfill your obligation of ensuring your facility is in good shape. Our technicians are skilled professionals and will work to make sure your roof is performing and looking good. We can do this without you having to spend large amounts of money. Learn more on how we can extend the lifespan of your roof using silicone roof coatings in Chicago, IL, by calling us today at (773) 349-9516.
Why Go For Silicone Roof Coatings
If your roof has begun to age but is still functional, you can add more years to its lifespan by adding a silicone coating application. This way, you will save the extra cash you would have spent on roof replacement. Silicone comes in fluid and is a reliable way to restore the functionality of your aging roof. It achieves this by clearing of grime and filling all the cracks on your aging roofing system. Apart from that, silicone roof coatings also improve the energy efficiency of your roof. The white color reflects away the UV rays from your roofing material. This way, it does not absorb heat, helping regulate the temperature within your facility. Find out why business owners in Chicago, IL choose silicone roof coating to help restore their roofs. Call us today at ​(773) 349-9516 for more information or your other options like single-ply roofing.