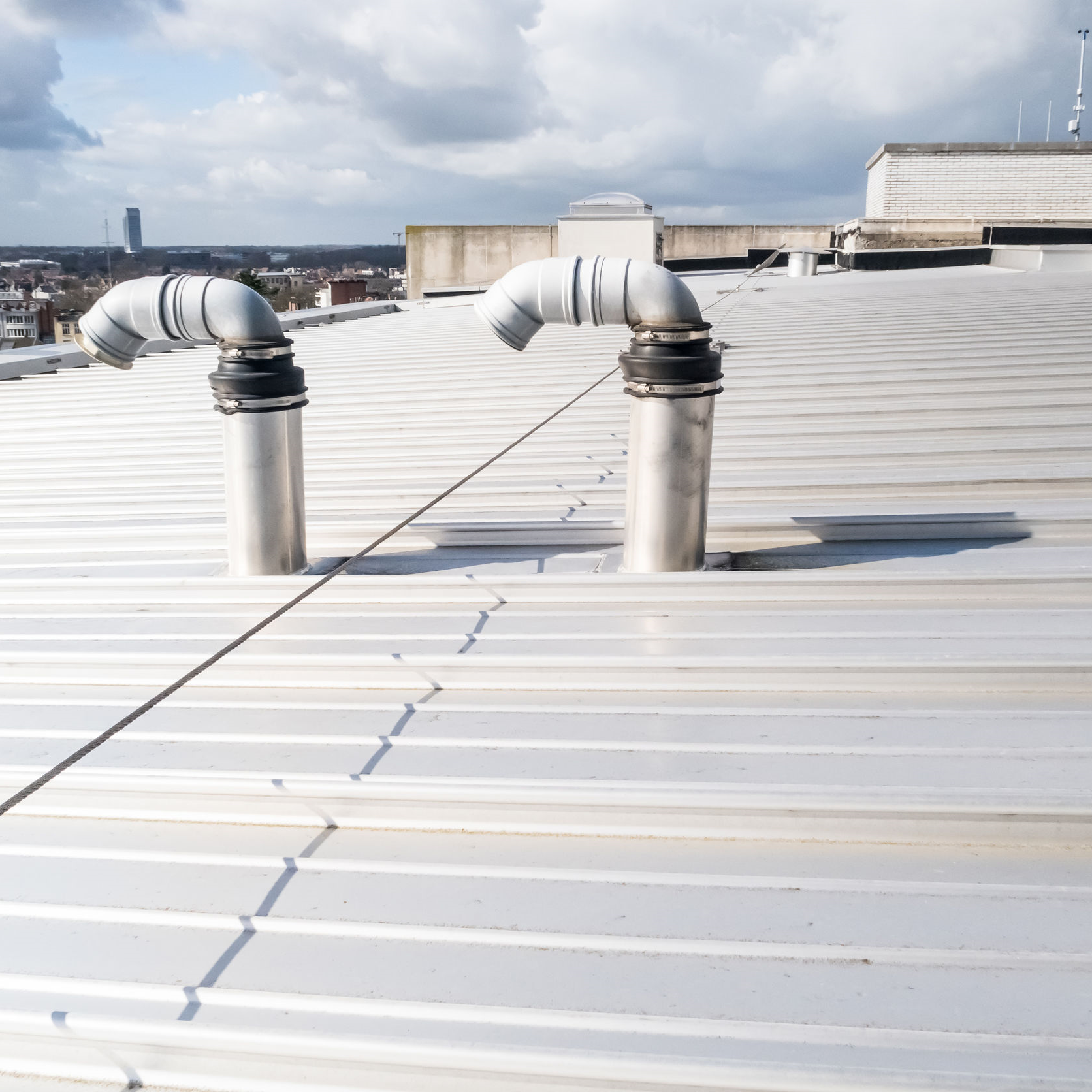 Dependable Roof Coatings
Acrylic roof coating consists of polymers that give the roof coating durability, flexibility, and the ability to withstand extreme weather conditions. There have been new developments with commercial roof coatings in the ever-growing roofing technology. The developers intend to make sure your roof lasts and functions for years to come. For the past few decades, Pulaski Roofing & Engineering has helped many businesses in Chicago, IL with quality acrylic roof coating application. If you need to restore your roof and want to be a part of our success story, contact us today at (773) 349-9516.
The Benefits of Acrylic Roofing
Why do commercial property owners find it easy to go for acrylic roof coating? It is because of how it easily blends in with any roofing material. Some of the most vulnerable places in a roof are the edges and the seams. After enduring extreme weather conditions over time, water is likely to find its way in, leading to cracks and leaks. However, you can remedy all this with an acrylic coating application. The coating will cover your entire roof, contracting and expanding with the temperature change, leaving no room for leaks and cracks in your roof. Acrylic roofing is applied using a roller or sprayer and the roofers from Pulaski Roofing & Engineering can cover your entire roofing surface.
Maintenance of acrylic roof coatings is relatively easy because it is water-based which ensures you can clean your roof effortlessly, giving the coating room to remain effective. UV rays do not cause damages to acrylic roof coatings and the coating will ensure your roof stays operational for the foreseeable future. For more information on our acrylic roof coatings services in Chicago, IL give us a call today at (773) 349-9516.
Schedule an Appointment With Us Today
If you are not certain if you should go for an acrylic roof coating application in Chicago, IL, get in touch with Pulaski Roofing & Engineering today for advice. Our technicians are always ready to provide you with lasting solutions to restore the functionality of your roof. You can not only trust us to deliver but also do it at an affordable price range. For more information on our acrylic roof coating services, reach us at (773) 349-9516.