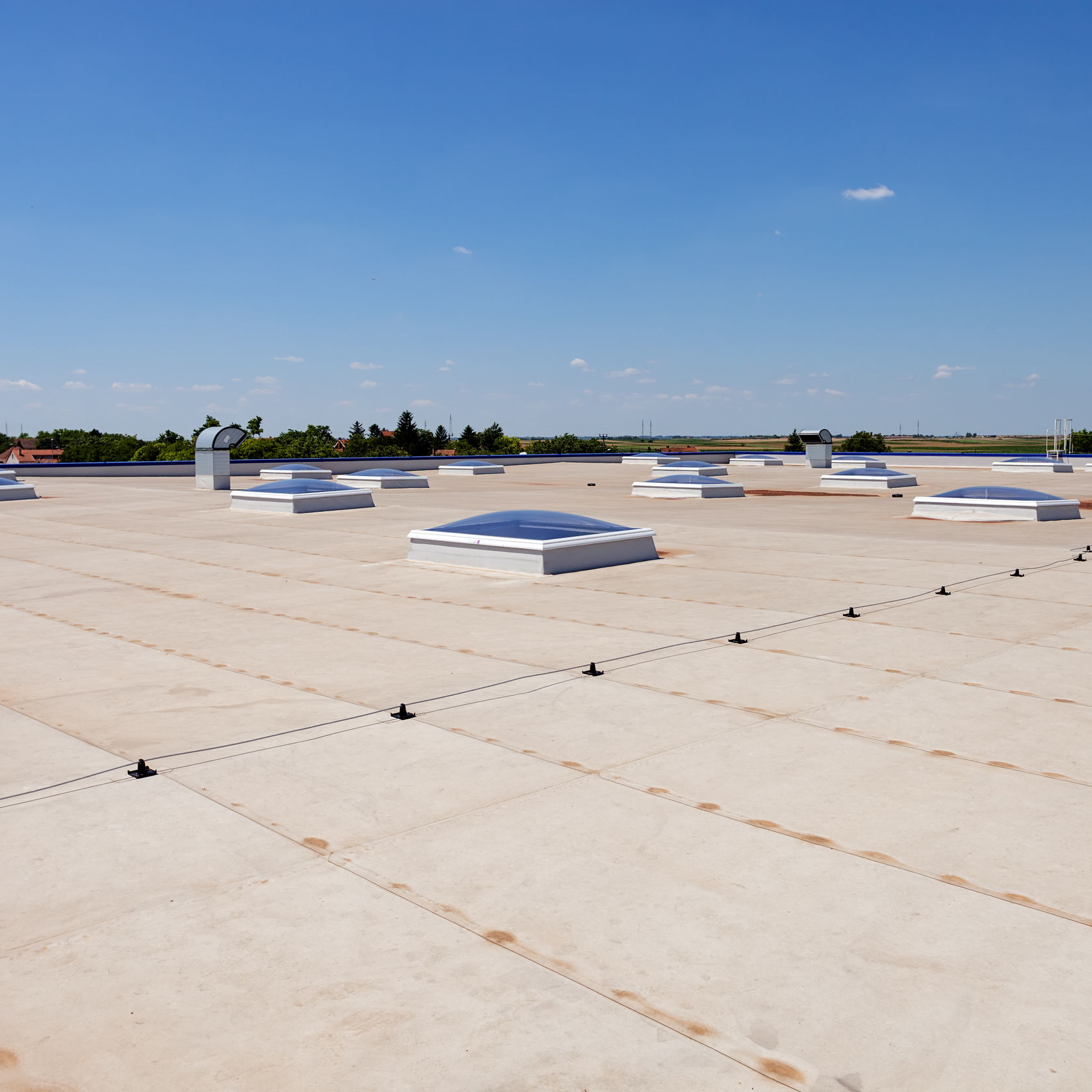 Safe Hands For Your Business
Pulaski Roofing & Engineering is the number one commercial roofer in Chicago, IL. We have, over the years, created a partnership with the businesses in the surrounding areas to make sure their roofs are in top shape. If you run or own a business in the areas we serve and we do not work together, then this is your chance to be a part of our success story. Feel free to hire us for any project, whether it is roof inspection, installation, or maintenance. We will be ready when you call and can promise you quality services all through the project. We love our work, and we will only leave your property when you are satisfied with our work. To schedule our services or for more information on our commercial roofing services in Chicago, IL, call us today at (773) 349-9516.
Trustworthy Business Partner
Running a commercial property comes with its challenges, more so a large one. Making sure your roof functions will guarantee a good work environment while also helping you save money. A proper commercial roof should help regulate indoor temperatures, in turn, helping you save on your energy bills. It should also protect you from weather such as rainfall and storms. Lastly, it should secure other systems on the roof, such as the HVAC and plumbing.
13,728+

Industrial & Commercial Projects Completed Since 1971

19,464+

Residential Projects Completed Since 1971

1,711,200+

Square Feet Of Roofing Currently Under Warranty

22,800,000+

Square Feet Of Roofing Professionally Installed Since 1971
As a commercial roofer in Chicago, IL, Pulaski Roofing & Engineering provides an extensive range of services to all our clients. The condition of your roof will impact other areas of your business. Hence it is integral to have the right partner for your roofing needs. Over the years, we have been in business with numerous commercial facilities, some large such as industrial facilities and others small like retail shops. Whether you require roof repairs or a roof coating, we will provide you with quality services. The following are some of the facilities we provide our roofing services:
Apartment Complexes and Multi-Family Buildings
Agricultural Building Roofing
Hospital and Healthcare Roofing
Church Roofing Replacement
Shopping Centers and Office Buildings Roofing
How do I pick a commercial roofing contractor?
The first thing you should check is the credentials of your roofer. Make sure they have proper certification, license, and credentials to be handling such a project. Commercial property projects vary, depending on the region; hence, make sure you hire a local contractor; who understands how to make sure your roofing system is functional.
Which is the best commercial roofing material?
Because your commercial roof covers a large surface, it is not suitable to stick to one material. However, the recent trends in commercial roofing have seen experts leaning towards specific roofing materials. For instance, low-slope roofs tend to go with PVC or TPO roofing materials. Such single-ply materials are durable, resist extreme weather, and are highly energy-efficient. They are perfect for places with hot summers, as they help reflect away heat from the facility.
How long should your commercial roofing material last?
The durability of your commercial roof depends on the material you have in your facility and how well you maintain it. Factors such as the weather and proper installation also play a factor in the durability of your commercial roof. However, materials such as TPO and PVC last for about 20 to 30 years, while metal roofs, after installation, last for over 50 years, depending on maintenance.
The Efficient Commercial Roofing Company
A reliable commercial roofing contractor comes to you with the right tools and licensed personnel who can swiftly solve your roofing problems. The following are some of the commercial roofing services we provide:
EPDM Roofing: It is a type of roofing made from synthetic rubber and is perfect for low slope and flat roofs. The synthetic rubber is flexible, meaning it can fit into any roofing shape, whether large or small. They are applied using a water-based or bonded adhesive, which makes the seams tight. Tight seams make EPDM roofing water- and leak-resistant.
TPO Membrane Roofing: It is a single-ply roof membrane suitable for commercial roofing. It reflects heat away from your roof, in turn, helping you regulate the temperature within your facility. This way, it is the best roofing option for areas with hot summers. By controlling the temperature in your facility, TPO roofing helps you save on energy bills. It is also durable and can serve you for the foreseeable future after installation.
PVC Roofing: It is one of the preferred roofing options among business owners around the country. It helps you save on energy bills and is also durable. It is also easy to maintain. When picking a PVC roof, the essential aspect is the thickness. The thicker your roofing membrane, the more efficient and durable it will be. It is better to go with thicker PVC roofing as this will enable it to withstand rain, sunlight, and storms.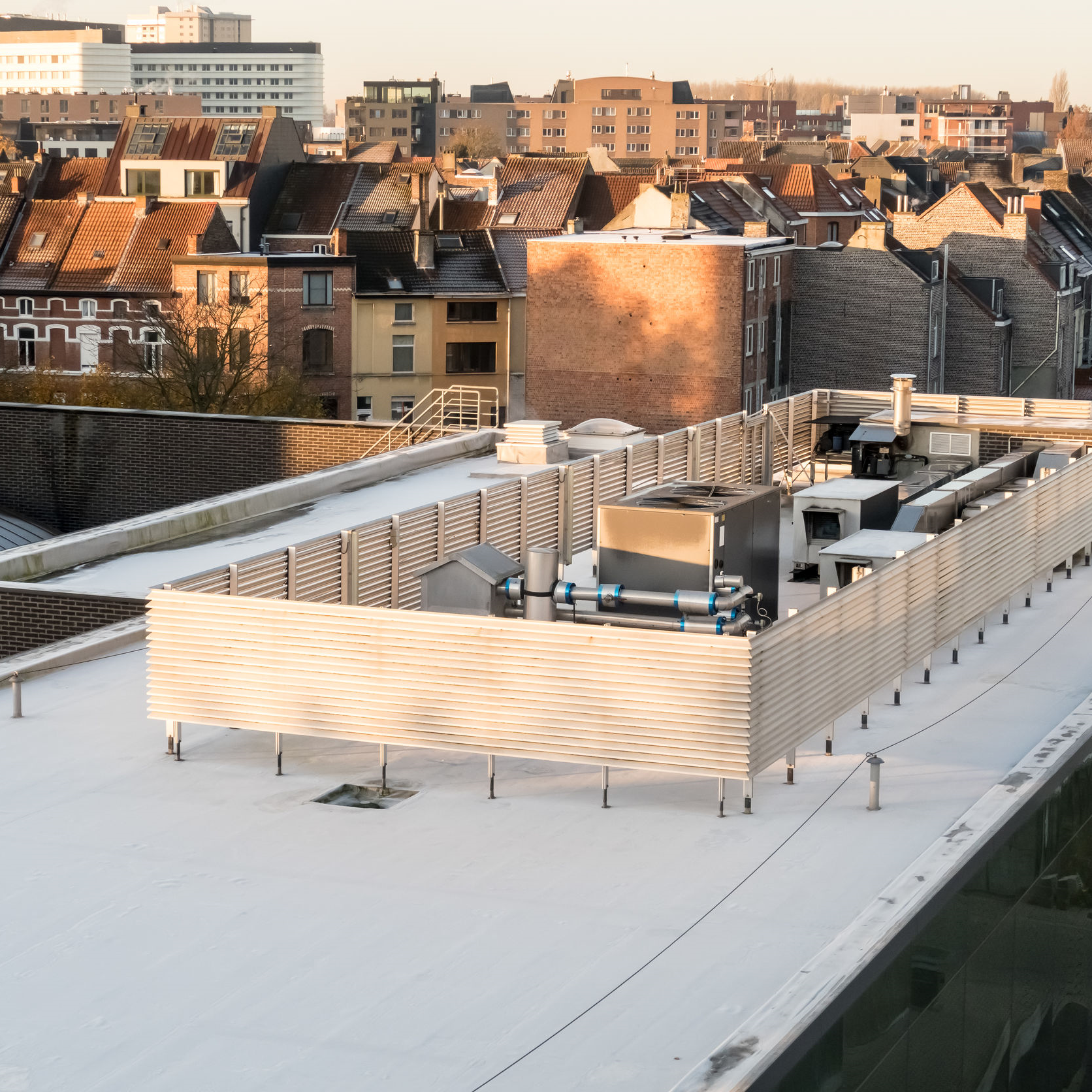 Topnotch Commercial Roofing Services
When it comes to a commercial property, you only need to partner with the best. When you invest time and money, all you can expect from a reputable contractor is successful results. That is what you can expect from hiring Pulaski Roofing & Engineering as a commercial roofer in Chicago, IL. We will provide you with expert technicians, work within your budget, and scheduled time to produce lasting results for your commercial roof. For more on our commercial roofing services, call us today at (773) 349-9516.