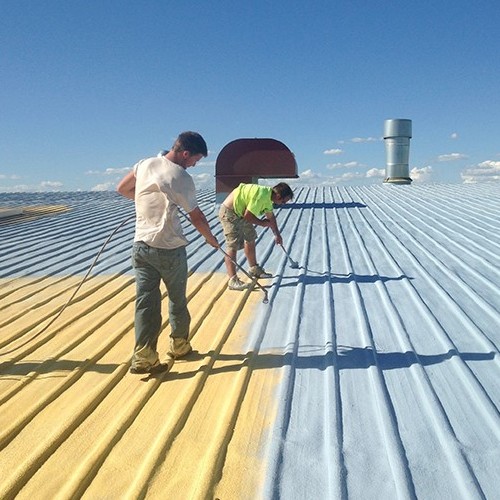 Solution To Your Metal Roof Problems
When you install a metal roof on your commercial facility, you do it aiming to rely on it for years to come. However, sometimes this might not be the case, and you will need to reinforce it to guarantee functionality. That is when you need to consider coating your roof. It is also critical to have the right commercial roofer for the job. Pulaski Roofing & Engineering is the company for you if you want metal roof coatings in Chicago, IL. We strive to provide you with the best services possible. We will send you experienced roofers with the skills and the tools, work within the set time, and charge you a fair rate for the services. To experience our superior services in Chicago, Pulaski Roofing & Engineering, contact us today at (773) 349-9516. 
Advantages of Metal Roof Coatings
Metal roof coatings come with benefits to your commercial property. For one, these coatings are energy efficient. By helping you regulate the temperature in your facility, it will help you save on the amount of money you would have spent on energy bills. Second, metal roof coatings are durable and after application, will prolong the lifespan of your commercial metal roof. Lastly, a commercial roof coating application will help you save money on roof replacement or repairs. Running a commercial facility comes with its challenges and anything that can help you save money will be a welcomed prospect. That is what you will get with a roof coating application. Call us today at (773) 349-9516 for application.
Give Us a Call Today
Having been in the roofing business for years, we understand what success looks like, no matter the project. At Pulaski Roofing & Engineering, we take the time to listen to your needs and make sure to work to satisfy them. Every project calls for a specific skill-set and we send you the best technicians for the job. All our services are affordable, with the pricing within the market range. When you hire us for a project, we schedule our work, finish within the set time-frame. And yes, we always leave your facility clean. For more information on our metal roof coating services in Chicago, IL, call us today at (773) 349-9516.