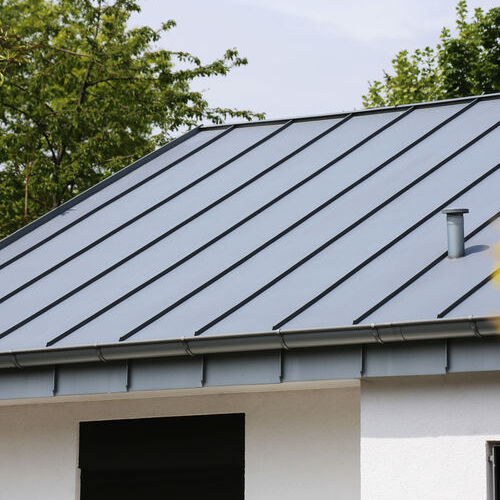 Professional Metal Roofing Services
Over the past few years, metal roofs have increasingly become popular among residential property owners. There are numerous benefits like the durability of over 50 years and variety in style and colors. These are just some of the reasons behind the popularity. With metal roofs, depending on what you prefer, you can choose to go with a standing seam roof or one designed as a tile or asphalt shingle. When it comes to the various types of metal roofs, you can decide to either go with galvanized steel, copper, or aluminum, depending on your budget and preferences. If you are impressed by the possibility of having a metal roof for your commercial or residential property, and you need a reliable contractor, look no further than Pulaski Roofing & Engineering. We are the number one metal roof installation and repair contractor in Chicago, IL, and we have a track record of successes as evidence of our superiority. For more on our services, call us today at (773) 349-9516.
Advantages of a Metal Roof
One reason Pulaski Roofing & Engineering recommends metal roof installation in Chicago, IL is because of its obvious benefits to its users. Metal roofs are durable and with proper maintenance, you can rely on your metal roof for up to 50 years. These roofs are also versatile. You can fit them into any roof no matter the shape or size. There is a variety to choose from when it comes to metal roofs. Anything from design to color, there is always something for everyone. You can choose to go with tile or shingle-shaped roofs or a snap-lock standing seam metal roof, depending on your preferences. Lastly, there are plenty of metals to choose from for your roof. You can either go with aluminum, copper, or galvanized steel. One of the metal roofs we specialize in is the standing seam metal roof.
Standing seam metal roof: Although you can choose to go with a metal roof shaped in the image of tile or asphalt shingle, most property owners opt to go with a standing seam metal roof. Standing seam metal roofs come with a lot of advantages to their users. It is popular because it comes in many lengths, thicknesses, and widths. It is also reliable for residential properties as the snap-lock helps protect them from extreme weather conditions.
Metal Roof Repairs
While metal roofs might seem indestructible and easy to maintain, they are still subject to occasional damages. When you need metal roof repair in Chicago, IL, you can trust our professionals to provide you with solutions no matter the problem. For instance, one common issue with metal roofs is rust caused by leaks. Our technicians will be able to patch or replace the rusting area. In some cases, we could choose to go with roof coatings to prevent all the leaks on your roof. They are reliable solutions as they also help you reduce your energy bill.
Another issue with metal roofs is noise. To remedy this, we install foam insulation to reduce the noise. We could also go with foam roofing; however, since it is not that appealing, it is preferred on commercial metal roofs, but this should not stop you from using it on your residential property to reduce the noise at home. Apart from reducing the noise, foam also prevents leakages and improves the energy efficiency of your roof.
When you hire Pulaski Roofing & Engineering for your metal roof project, be it installation or repair, expect nothing but quality services with exceptional results. We take every step seriously, making sure to use the best materials together with a superior technique. Our years of experience ensure an upper hand both in skills and knowledge, thus making sure we can quickly solve your problems. We only use materials from top-notch manufacturers, ensuring we make lasting changes to your roof during repairs. When it comes to pricing, we do not aim to charge you more than the project requires. We always strive to work within your budget, ensuring everyone can have the metal roof of their dreams.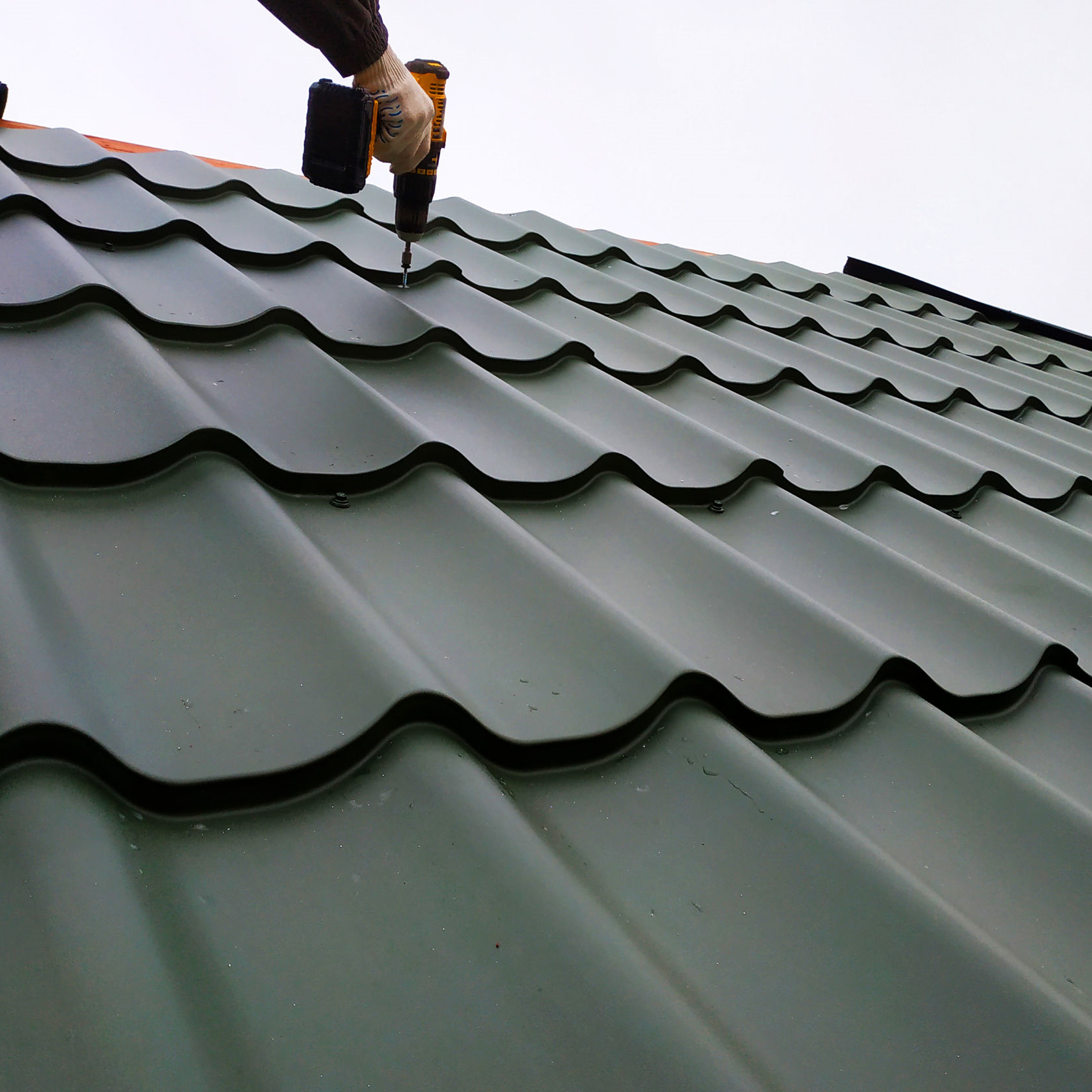 Give Us a Call Today
Metal roofs are growing in popularity. The benefits are there for all to see: they are durable, easy to maintain, and you have many choices. However, when you go with metal roofs, you still need a reliable partner by your side. For metal roof installation in Chicago, IL there is no better partner than Pulaski Roofing & Engineering. With us, you can expect nothing but quality services. We will be with you every step of the way, from helping you pick your preferred metal roof to installation and repairs. For more on our metal roof services, give us a call today at (773) 349-9516.
Standing Seam Metal Roof Installation Standing seam metal roof is one of the sturdiest roofs you can have for your property. It's easily maintained and durable. Call us for installation or repairs.