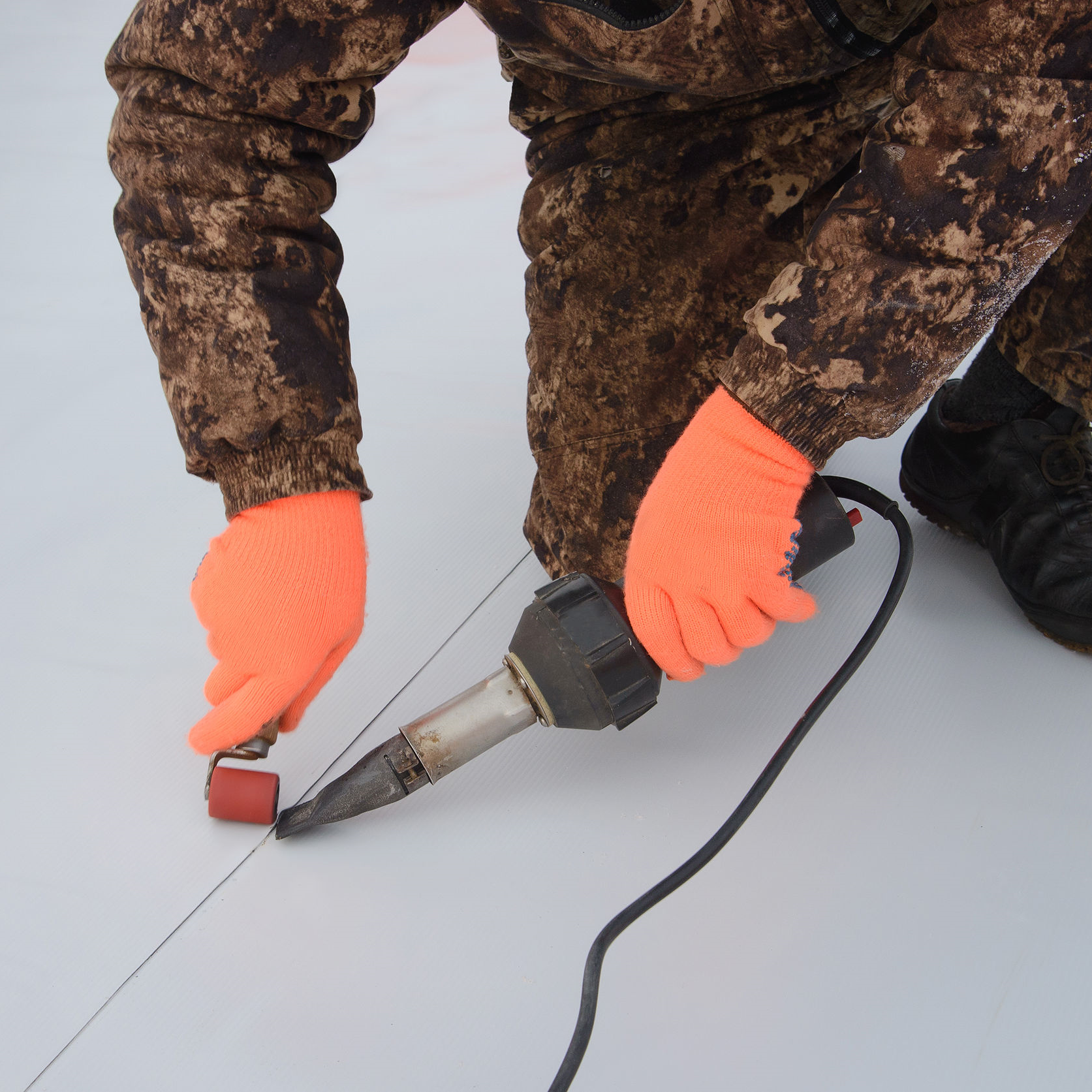 The Best Choice For Your Facility
PVC stands for polyvinyl chloride and is one of the best roofing options for commercial properties. Pulaski Roofing & Engineering offers extensive commercial roofing services. One common single-ply membrane material we offer our customers is PVC roofing. For more information on our PVC roofing services in Chicago, IL, call us today at (773) 349-9516.
Benefits of PVC Roofing
There are reasons behind the popularity of PVC roofing among property owners in the country. For one, PVC roofing gives you value for your money. If you compare it to other commercial roofing options, it is relatively affordable, and it will serve for a long time. Two, PVC roof installation is easy, and you do not have to do so much maintenance. Three, because it has a smooth surface, it is easy to clean, meaning you can keep it in good shape without so much effort. Such an attribute makes it perfect for businesses that value cleanliness. Facilities such as restaurants, healthcare facilities, and labs work best with PVC roofing. If you compare it to EPDM or TPO roofing, it's relatively cheaper, although still reliable.
When picking PVC roofing look at the thickness. The thicker it is, the more durable and reliable it will be for your roof. It ensures your roof will be leakproof and resistant to extreme weather conditions. If you do not have one already, consider thickness when having a PVC roof replacement. Although a thicker PVC membrane could be expensive, it is still a worthy investment, one that will help you save in the long run.
PVC Membrane Installation Process
When you hire Pulaski Roofing & Engineering for our PVC roofing services, we begin with a roof inspection. Through inspection, we will determine if PVC roofing is the best option, and if it is, take you through the installation process. Our technicians have years of experience working on PVC roof repairs. We use the knowledge to provide services for any commercial property. We come ready with the tools and resources and get to work upgrading your roof as quickly as possible. We would love to partner with you on your next roofing endeavor. Call us today at (773) 349-9516 to get more information on our PVC roofing services in Chicago, IL.