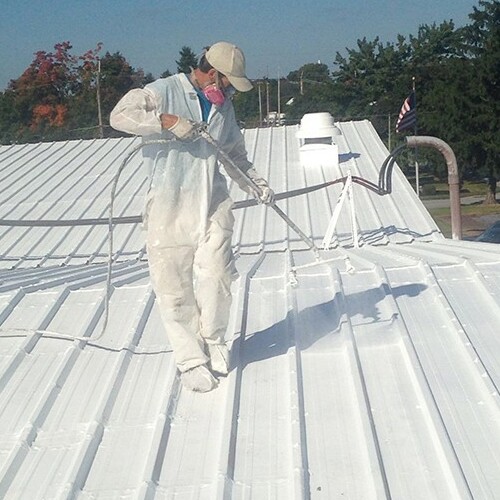 Maximize Your Commercial Roof
When you invest in your commercial roof, you do it expecting it to serve you for the foreseeable future. Your roof acts as the barrier between you and the elements; hence, you should always ensure it is in top shape. It is also responsible for the regulation of temperature during the winter and summer months. Because you cannot always choose to replace your roof in the face of a problem, the next best thing you can do is commercial roof restoration. However, you will still need the services of a reliable commercial roofer to work on your roof. For commercial roof restoration in Chicago, IL and the surrounding areas, the company to call is Pulaski Roofing & Engineering. We will provide you with quality services at an affordable price range. It does not matter if we are installing a TPO roofing or modified bitumen; we will do a good job. Contact us today at (773) 349-9516, for more information on our services.
Benefits Of Commercial Roof Restoration
Why should you choose to go for a commercial roof restoration? The following are the benefits of commercial roof restoration.
Extends the lifespan of your roof: When your roof suffers damages from extreme weather conditions, if you do not hire a contractor for repairs, it can be the end of your roof. You can remedy all this with a roof restoration. It will allow you to address the issues with your roof without necessarily having to replace it.
Prevents leaks: It is not easy to spot the leaking areas of your commercial roof; however, with the restoration, you will render your roof waterproof, hence preventing any existing leakages.
Adds value to your property: When your roof is aging, the value of your property depreciates with it. The same applies when you have a commercial roof restoration; it will render your roof functional, in-turn, increasing the value of your commercial property.
Ensure your roof is energy-efficient: A roof restoration, whether it is a cool roof or a roof coating, helps regulate the temperature within your facility. It will reflect the heat away, hence, less dependence on your HVAC system to keep your building cool. This way, it will help you save on your energy bills. For more information on our commercial roof restoration services in Chicago, IL, call us today at (773) 349-9516.