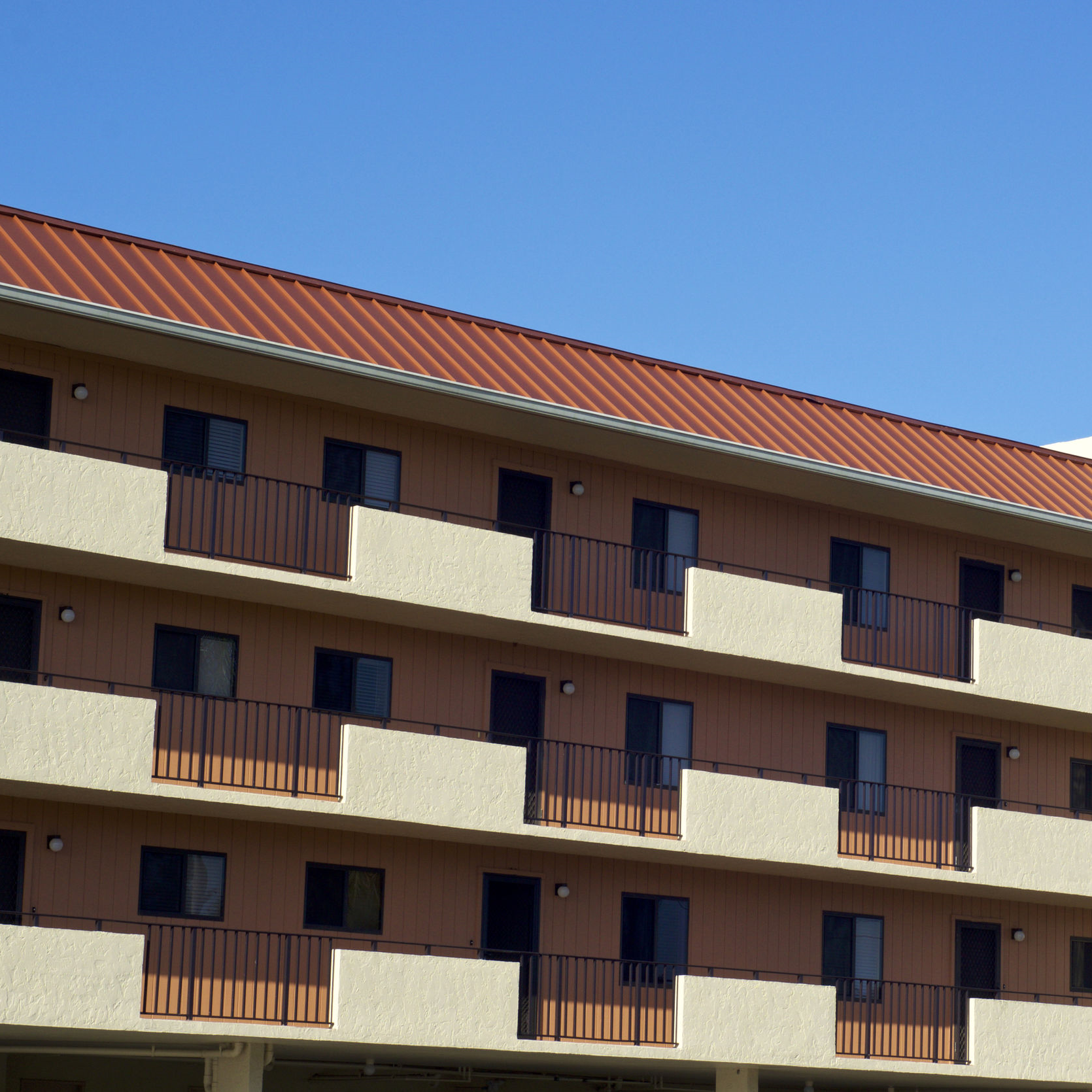 Quality Roofing Methods
Apartment roof installation projects require many roofing professionals to work hand-in-hand to ensure everything is up to the right standard. Apartments come with varying designs and styles. To guarantee success, you need a team of professionals who know just about everything to do with roofing. That is what you can expect from Pulaski Roofing & Engineering. With our skillful roofing technicians, you can expect quality apartment roof installation or repair services. We will inspect your roof and determine the problem before proceeding with viable solutions. For more information on our apartment roof installation services in Chicago, IL get in touch with us today at (773) 349-9516.
Our Hotel and Apartment Roof Installation Services
Roofing services for your hotel or apartment entail more or less the same processes. Both of the properties cover a large area, and you will need a large team of professionals to make sure you solve the problem. It does not matter if you are dealing with apartment roof installation or hotel roof repairs. You will need the services of technicians you can trust to cover every inch of your large property. For the people in Chicago, IL, there is no better company than Pulaski Roofing & Engineering.
We are a full-time roofing company with years of experience in the industry. We offer services for both residential or commercial properties. Our expert roofers are always ready to handle the issues with your roof. It does not matter the roofing material. They will be up to the task. Some of our services include metal roof installation, asphalt shingle roof repair, and industrial roofing installation. Working on our numerous projects, we have increased our skill level, ensuring you can trust us with your hotel roof installation or apartment roof repairs. We can guarantee you that we have many skilled and licensed personnel who can handle such large projects.
Give Us a Call Today
When you hire us, we get on with the project without messing up your daily routine. We also make certain to maintain a clean working environment at all times. We are the company to call when you require industrial roofing services like apartment roof installation in Chicago, IL. Reach us today at (773) 349-9516.